Consortium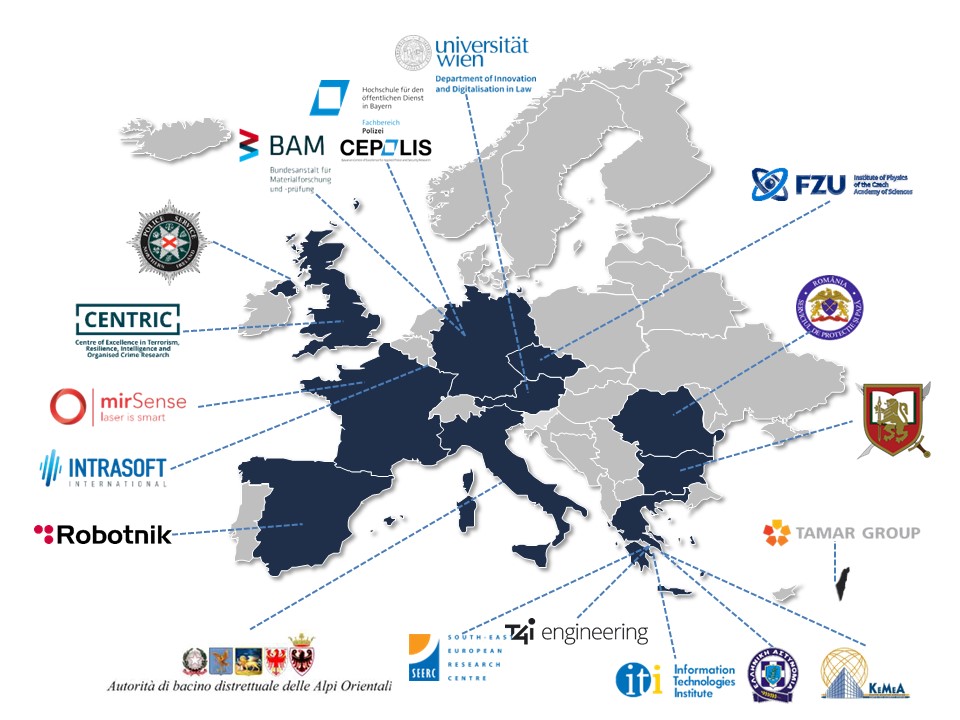 Coordinator
The Bulgarian Defence Institute (BDI)

The Bulgarian Defence Institute (BDI) "Professor TsvetanLazarov" was established by a decree of the Council of Ministers of the Republic of Bulgaria #140 of 04.06.20009 as the main scientific-research structure at the Bulgarian Ministry of Defence. The main areas of activates of BDI are: Scientific and applied research, development and experimental design activities in the area of Armaments, C4I Systems, Military Technologies, Logistics, Equipment and Materials; Defence technology foresight; National, regional and international security; Human Factors in Defence and Security; Support to the Analysis of the trends in the development of the Armaments, C4I Systems, and Military Technologies, Logistic Equipment and materials; Support to the Integrated Project Teams through taking part in the preparation, scientific monitoring and complete implementation of the defence programs and projects; Education of PhD students in accredited doctoral programs; Support of the activities of the Armaments Council and the Defence Capabilities Council of the Bulgarian MoD; Cooperation in the sphere of research, development, testing and certification of the defence products in the frameworks of NATO, the European Union, as well as on bilateral basis; Development of technical specifications, programs and methods for testing, as well as standardization and other documents, related with the acquisition of defence products; Certification of Quality Management Systems of the Bulgarian Armed Forces in accordance with NATO Standards, guaranteeing of the quality and assessment of the compliance during the process of acquisition of defence products; Ensuring of air safety and flying suitability of the military aerial vehicles, as well as of the aerial vehicles of the Ministry of the Interior; Coordination of the national contribution to NATO Science and Technology Organization and the European Defence Agency. BDI has extensive experience in collaborative research (FP7, ESA, EDA, H2020), having participated in numerous European projects involving rich consortia.
Partners
CENTRIC – Centre of Excellence in Terrorism, Resilience, Intelligence & Organised Crime Research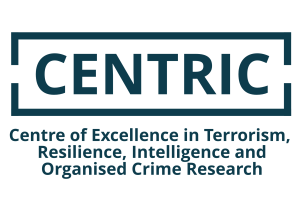 "CENTRIC (Centre of Excellence in Terrorism, Resilience, Intelligence & Organised Crime Research) is a multidisciplinary, security-focused research centre located at Sheffield Hallam University. The strategic aim of CENTRIC is to develop and facilitate the collaboration between four key stakeholders in the security domain: Citizens, Law Enforcement Agencies (LEAs), Industry and Academia. Consequently, CENTRIC is able to provide solutions to some of Europe's most pressing contemporary security challenges through the delivery of ground-breaking research, advanced technological capabilities, professional expertise, and training. This enables CENTRIC to offer innovative solutions informed by the operational reality of modern-day law enforcement."
UNIVIE – The University of Vienna / Universität Wien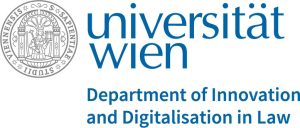 The University of Vienna is a research university enjoying high international visibility. Its profile reflects the characteristics of the area it is located in, and understands research as a global challenge. The Juridicum is the Law Faculty of the University of Vienna. It is the oldest and largest legal faculty in the German-speaking world. For more than six centuries, the Law has been researched and taught here. Today the faculty hosts more than 10,000 students and about 600 employees. The Department of Innovation and Digitalisation in Law, being part of University of Vienna School of Law, was founded in October 2017 to face new legal questions and challenges in the 21st century. The Department deals with legal questions surrounding IT/IP law from a European perspective, with an emphasis on data protection and data security law. The head of the Department is Prof. Dr. Nikolaus Forgó, a full Professor in Intellectual Property and Technology Law, whose objectives, among others, are to stratify, bundle and foster the existing research initiatives on digitalisation and IT at the law school. One important focus is the participation in third-party funded legal research, especially EU-founded.

T4i engineering (T4i) is an SME that delivers experience and know-how in applications related to field chemical analysis and R&D project management. More specifically, being located at Lavrion Technological and Cultural Park of the National Technical University of Athens (Greece), they specialize on the design and development of advanced chemical detectors for field use either as handheld devices or on-board UAVs. T4i aims at modernizing manufacturing of detectors using advanced design tools, prototyping and key enabling technologies, such as additive/subtractive manufacturing. The company designs field detectors especially useful when detection is needed in harsh environments where stand-off technology is required for the protection of the operator. T4i is part of the TOXI-triage project consortium (www.toxi-triage.eu), a H2020 project funded under the DRS-2 topic of 2014 Secure Societies call for proposals that involved CBRN detection in emergency response and SYSTEM (www.systemproject.eu), a H2020 project addressing FCT-10 topic on the detection of clandestine drug labs. T4i has also been a member of the SME supplier platform of EC FP7 EDEN demonstration project promoting T4i CBRN detection technologies and is now enlisted in the H2020 ENCIRCLE technology catalogue for CBRN. Recently, T4i participated in a winning H2020 research project called GIDPROvis, addressing the very competitive Horizon2020 "Future and Emerging Technologies" call for proposals.
TMR – TAMAR Advanced Quarrying Ltd. (Tamar Group)

TAMAR Advanced Quarrying Ltd. (Tamar Group) was established in 1998. Tamar Group works closely with various Israeli government entities and several key worldwide agencies. Its mission is to provide customers with a wide range of high-end services, providing expertise in design, development and customized implementation of activities involving explosives. Tamar Explosives provides comprehensive solutions and services requiring the use of explosives, including tunnelling, demolition and advanced quarrying. The company's R&D Division utilizes advanced state-of-the-art equipment including measurement and monitoring devices, shockwave gauges, high speed video, VOD gauges and blasting mats, to test the wide variety of explosive materials that serve the explosives industry. The company employs highly qualified professionals, most of whom acquired their experience while serving in the Israel Defense Forces and in Israeli intelligence agencies. The company's staff includes engineers, chemists and physicists who have accumulated numerous years of experience in the field of explosives and related areas, tracing suspicious substitute of various materials as well security experts benefiting from extensive hands-on operational experience. Tamar is ISO 9000:2008 certified, and maintains the highest quality assurance and safety standards in all its activities – those specified by the International Standards Organization, as well as the strict standards defined by the company itself.

Robotnik is currently a reference in mobile robotics in the world. The company designs, manufactures and markets autonomous and collaborative mobile robots and manipulators for industry in the main international markets. The company has a strong presence in R&D projects in which robotics and autonomous mobile manipulation aim to bring solutions to the real world in different sectors. Since 2002, Robotnik has participated in more than 60 projects, most of them at European level. Some 30 projects of different nature are currently underway: some of them with objectives oriented to logistics, others to the health sector, agri-food or security and rescue, among others.
INTRA – INTRASOFT INTERNATIONAL SA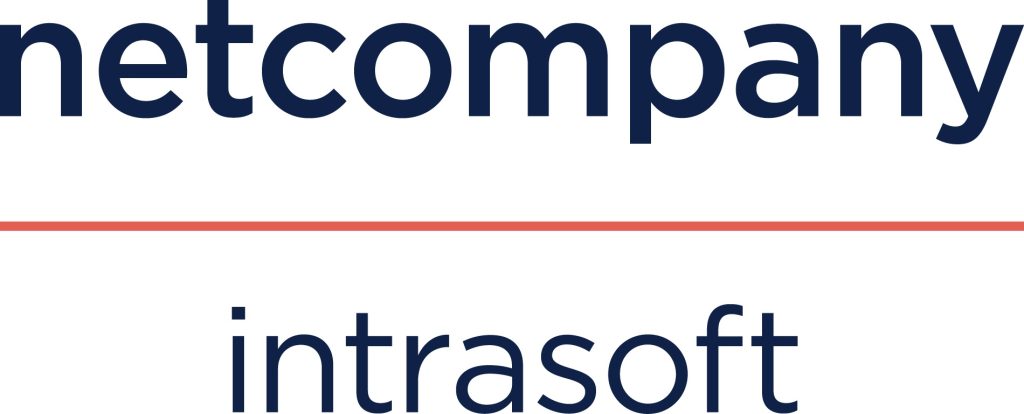 Netcompany-Intrasoft is a leading European IT Solutions and Services Group with strong international presence and expertise, offering innovative and added-value solutions of the highest quality to a wide range of international and national public and private organizations. As of November 2021, Netcompany-Intrasoft became a member of the Netcompany Group, a Denmark located IT company founded in 2000. Netcompany is the fastest growing and most successful IT services company in the Nordics, owning vast technology experience and deep industry-specific knowledge, creating innovative solutions tailored to meet business goals.
Netcompany-Intrasoft employs more than 2,800 highly skilled professionals, representing over 50 different nationalities and mastering more than 30 languages. With headquarters in Luxembourg, Netcompany-Intrasoft operates through its operational branches, subsidiaries and offices in 13 countries: Belgium, Bulgaria, Cyprus, Denmark, Greece, Jordan, Kenya, Luxembourg, Romania, RSA, UK, UAE and USA.
More than 500 organizations in over 70 countries worldwide (Institutions and Agencies of the European Union, National Government Organizations, Public Agencies, Financial Institutions, Telecommunication Organizations, and Private Enterprises) have chosen the company's services and solutions to fulfill their business needs.
Netcompany-Intrasoft's expertise and strength lies in its proven capacity and successful track record in undertaking and delivering, complex, mission – critical projects. Netcompany-Intrasoft's professionals have developed the ability to combine their technical expertise with thorough understanding of each customer's individual business needs.

mirSense is a French manufacturer of quantum cascade laser systems and our standard QCL laser offer is high-power mid and long-wave infrared sources as well as DFB CW sources in the 10-17 microns range.
We provide laser systems customized to client's needs, like benchtop turnkey systems for lab developments, driver+laser modules for OEM integration or packaged lasers and even chips. Applications are very diverse, from DIRCM defense applications to gas detection (benzene, Hcn, CH3i..) or biomedical non-invasive sensing applications.
Besides laser systems, mirSense also supplies QCL-based photoacoustic spectrometers for industrial and high-volume low-cost gas detection applications. MirSense also provide customized systems including its spectrometers with water or gas sampling systems, for a complete turnkey chemical analyzer solution.
PSNI – Police Service of  Northern Ireland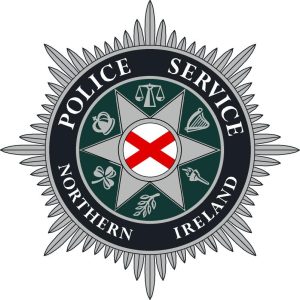 The Police Service of Northern Ireland (PSNI – UK) provides a community based police service to the people of Northern Ireland.  With around 9,500 personnel serving approximately 1.7million population.  The PSNI aims to prevent crime, detect offenders and protect the most vulnerable in our society.   The PSNI achieves this by Policing with the Communities that it serves and by treating all members of the public with courtesy, respect and fairness.  By working collaboratively with communities and those in the public, private and voluntary sectors to achieve our vision, being fully accountable to those who we serve.
BayHFOD/CEPOLIS – HOCHSCHULE FUR DEN OFFENTLICHEN DIENST IN BAYERN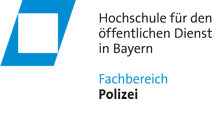 The Department for Policing at the University of Applied Sciences for Public Service in Bavaria (BayHFOD), with its 64 lecturers and instructors, trains the majority of police students in Bavaria at its campus in the city of Fürstenfeldbruck, located close to Munich. More than 300 students study here per year. They train for their career on professional and executive levels in the Bavarian police. BayHFOD also teaches future higher ranked senior police leaders in various academic disciplines and prepares them for their Master degree.
The inter-disciplinary Bavarian Centre of Excellence for Police and Security Research (CEPOLIS) which was officially established at the Department for Policing in 2020, examines various domains relevant for policing including cybercrime, radicalisation, extremism and terrorism among others. CEPOLIS provides scientific knowledge in security research, crime prevention or crime research to the police or institutions of the security structures, aids in the design of training courses and seminars and facilitates cooperation among police research and training institutions. CEPOLIS works closely with the Ministry of the Interior and the Police Departments in Bavaria to promote excellent policing standards in combining theory and practice and to serve the needs of police officers and citizens, alike.
CEPOLIS has a staff of 10 researchers and project managers as well as two administrative assistants. Since 2001, the Department for Policing /CEPOLIS has been participating in 33 EU-funded research projects so far and has already been cooperating with many of the ODYSSEUS partners in a number of projects.
 CEPOLIS' role in the ODYSSEUS project.
Within WP2, CEPOLIS will develop recommendations for strategies on further improving deterrence messaging towards the acquisition of dangerous chemical for illicit purposes as part of T2.5,
Within WP9, CEPOLIS will have the lead in T9.4, defining a training methodology, an online training and a face-to-face training guide for LEAs that will outline how to use the ODYSSEU platform; As part of T9.4, CEPOLIS will also organize two training sessions to validate the training material.
Moreover, CEPOLIS is WP-leader for WP10 and leads the Tasks T.10.3 on Policy Impact Assessment and Recommendation, as well as T.10.4 on Standardization, Harmonization and Strategic Management.
As a LEA and end-user, CEPOLIS will also contribute to WP3, 4, and 6. Furthermore, CEPOLIS will promote the project through its network and its European/international communication channels. Useful results and contents of training will be adopted or /and further distributed to other relevant LEAs within the EU.
KEMEA – Center for Security Studies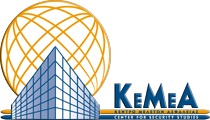 KEMEA has been established as the Greek Ministry of Citizen Protection (former Public Order & Citizen Protection) think tank on security policies. KEMEA is a scientific, consulting and research agency, whose purpose is to conduct theoretical and applied research and to produce studies, particularly at a strategic level, on issues concerning security policies. KEMEA also provides advisory and consulting services to the Ministry of Citizen Protection and other Public and Private authorities on these same issues. KEMEA up to now is successfully participating in more than 60 Projects of the EC, ESA and of National Resources.
It has also represented the Greek Government to the European Research and Innovation Forum (ESRIF) of the European Commission and is a Member to the Board of Directors of the European Organization for Security (EOS). KEMEA has been appointed in 2011 (Presidential Decree No39/06.05.2011) as the "National Contact Point" for the protection of ECIs ("EPCIP contact point") of Directive 2008/114/EC of the Council of December 8th 2008 "regarding the definition and designation of the European Critical infrastructures and the assessment of the need to improve the protection of such infrastructures"

Hellenic Police is a Law Enforcement Agency according to the Law 2800/2000 and its mission is to:
– ensure peace and order as well as citizens` unhindered social development, a mission that includes general policing duties and traffic safety,
– prevent and interdict crime as well as to protect the State and the democratic form of government within the framework of constitutional order, a mission that also includes the implementation of public and state security policy,
– Preventing and checking illegal entry and exit of foreigners in Greece.
In its continuous mission to serve and protect citizens, Hellenic Police has responded to our times` demands and challenges by improving training, adopting a modern crime prevention policy, better utilizing science and technology and by exploiting international law enforcement cooperation.
SEERC – The South-East European Research Centre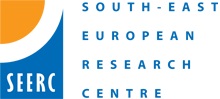 SEERC was founded in 2003 as an overseas research centre of The Sheffield University's International Faculty the fields of Enterprise, Innovation & Development, Information &
Communication Technologies, and Society & Human Development. SEERC's mission statement is as follows: to support the stable and smooth development of South conducting pure and applied research throughout and for the region. To accomplish this, existing research capacities of the University of Sheffield and CITY College by facilitating the collaboration
between their research staff, and by developing multi- disciplinary networks of researchers from across South-East Europe.
IKM – Information & Knowledge Management Cluster
The Information & Knowledge Management Research Cluster is one of the three groups in the ICT Research Track at the SEERC. The cluster is coordinated by Dr. Iraklis Paraskakis and currently comprises a number of full -time and part-time research members.
The research we carry out spans several fields of study within and across Computer Science Management Science,  Learning sciences and Social Sciences.
At the centre of our work is the creation and application of novel means for representing, processing, and communicating information and knowledge. One area of application is enhancing collaboration, learning and teaching within networks of individuals and organisations. Another application area is enhancing management of platforms and ecosystems for the delivery of software for the delivery of software-based services.
CERTH – The South-East European Research Centre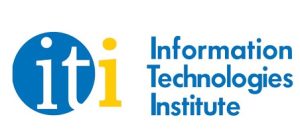 The Centre for Research and Technology-Hellas (CERTH), founded in 2000, is the only research centre in Northern Greece and one of the largest in the country, and consists of the five institutes: (a) Chemical Process & Energy Resources Institute (CPERI), (b) Information Technologies Institute (ITI), (c) Hellenic Institute of Transport (HIT), (d) Institute of Applied Biosciences (INAB), (e) Institute for Research and Technology Thessaly (IRETETH). In ODYSSEUS, CERTH participates through ITI.
The Information Technologies Institute (ITI) of CERTH has been a founding member of CERTH since 2000. The participating team, namely the Multimodal Data Fusion and Analytics (M4D) group of the Multimedia Knowledge and Social Data Analytics laboratory (MKLab), has significant security research experience and scientific expertise on the discovery and mining of heterogeneous multilingual and multimedia (Surface/Deep/Dark) Web resources, social media monitoring, OSINT, semantic integration of heterogeneous resources, and multimedia content understanding. MKLab also has a wide experience in statistical machine learning based methods, semantic reasoning, analysis and interoperability, content and service representation, multimedia forensics, topic/event/community detection, and visual analytics.
In recent years, the team has coordinated and participated in more than 60 European and National research projects as part of the MKLab, many of them in the security domain. Indicatively the list of relevant projects includes STARLIGHT (H2020 IA, 2021-2025), INFINITY (H2020 RIA, 2020-2023), CREST (H2020  RIA, 2019-2023), CONNEXIONs (H2020  RIA, 2018-2022), PREVISION (H2020 RIA, 2019-2021), AIDA (H2020 IA, 2020-2023), APPRAISE (H2020 IA, 2021-2023) & HOMER (FP7, 2013-2017); the complete list can be found at: https://mklab.iti.gr/projects/ . The team also exploits the results of European projects through its spin-off company Infalia (https://www.infalia.com/).  The latest news of the MKLab can be also found on social media: Facebook, Twitter & Linkedln.
BAM – Bundesanstalt für Materialforschung und -prüfung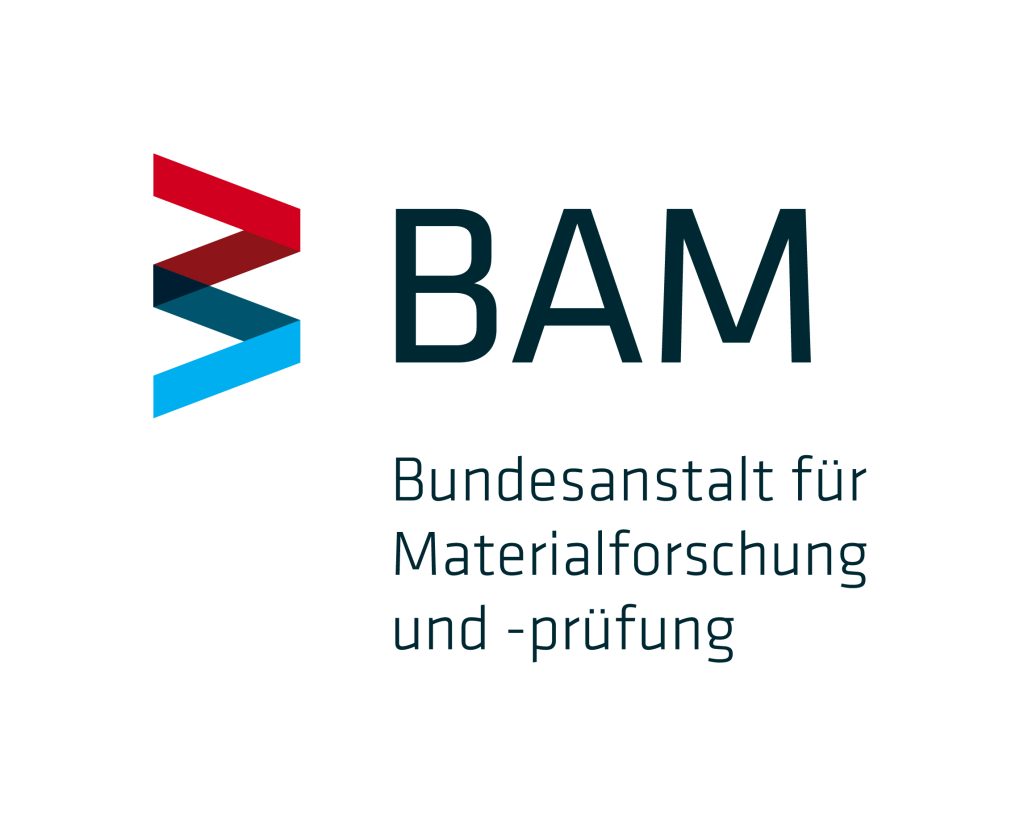 The Bundesanstalt für Materialforschung und -prüfung (BAM) is a senior scientific and technical Federal institute with responsibility to the Federal Ministry for Economic Affairs and Climate Action. BAM integrates research, assessment and consultation in technology and chemistry under one umbrella.
According to its founding decree, BAM is responsible for the
further development of safety in technology and chemistry
implementation and evaluation of physical and chemical tests of materials and facilities, including the preparation of reference processes and reference materials
promotion of knowledge and technology transfer within the BAM's areas of work
cooperation in the development of statutory regulations, for example concerning the setting of safety standards and limits
advice to the Federal Government, industry, and national and international organisations in the fields of material technology and chemistry.
By working at the cutting edges of materials science, materials engineering and chemistry, we make a crucial contribution to the technical safety of products, processes and to people's life and work. For this purpose, we carry out research, perform tests and provide advice based on our technical expertise and many years of experience at the interface of science, technology, industry and politics.
The central tasks of BAM in the field of explosives and pyrotechnics is the testing, evaluation, and expert advice regarding all aspects of use and handling of explosives, including articles containing explosives, and pyrotechnic articles subject to the German Explosives Act. In addition, the division addresses pyrotechnic ammunition subject to the "Beschussgesetz" (German act on proofing of ammunition) and the classification and assessment of substances and articles belonging to class 1 according to dangerous goods provisions.
This includes evaluation of explosive substances and articles from research and development, from accident investigations, from illegal (criminal) handling of explosive substances, or such being extracted from articles meant for disposal, including those of military origin. In this area BAM is involved in research activities jointly with partners from enforcement authorities in Germany, and from national and international institutes with a similar scope of work, aiming at enhancing safety and security of explosives, articles containing explosives, and pyrotechnic articles.
BAM is, by national statutory authorisation, the German competent authority for classifications (transport, storage), approvals (blasting accessories, pyrotechnic ammunition), and intra-community transfer approvals for explosives. It also has a distinguished expertise in the field of safety-related assessments of storage conditions for explosives and pyrotechnic articles. As notified body (no. 0589), BAM also performs conformity assessment procedures for explosives for civil uses according to the EU Directive 2014/28/EU and for pyrotechnic articles according to the EU Directive 2013/29/EU
BAM is also actively contributing to the establishment of safety standards and regulations in a national and international context and provides expert advice to local and federal ministries of the German government.
SPP – Serviciul de Protectie si Paza

The Protection and Guard Service (SPP) is a state body with functions in the field of national security, specialized in providing protection for the Romanian dignitaries, the foreign dignitaries during their stay in Romania, and their families, within its legal competence. It also provides guard for the headquarters and residences of the above-mentioned dignitaries in accordance with the decisions of the Supreme Council of National Defence. SPP has a military structure and is part of the national defence system and through its specialized structures, has among other the following functions: organizes and carries out activities in order to prevent and annihilate any action that might be a threat to the life, physical integrity, freedom of action and health of the persons whose protection is in its charge; carries out the guard and defence of these persons' headquarters and residences; organizes and carries out, overtly or under cover, activities of gathering, checking and using the necessary intelligence, only with a view to completing its missions accordingly to the law ; carries out exchange of intelligence and cooperates with intelligence services as well as with similar departments both within the country and abroad, in order to fulfil the specific missions stipulated by law; organizes and conducts, during the missions of protection and guard, the activity of all the participating forces; intervenes, independently or in cooperation with other institutions designated by the law in order to prevent or counteract the actions that may endanger the life, physical integrity, health or freedom of action of the protected as well as the security of the guarded objectives.
FZU Fyzikálníústav AV ČR, v. v. i. (FZÚ; in English: Institute of Physics of the Czech Academy of Sciences)

Is a public research institute, conducting fundamental and applied research in physics.The present research program of FZU comprises five branches of physics: particle physics, physics of condensed matter, solid state physics, optics and plasma physics. The institute is divided into major research divisions corresponding to these branches. Since January 1, 2007 the FZÚ has been a public research institution (v. v. i.). The Structural funds of the European Union significantly influence the research in the FZÚ, which is a coordinator of the greatest such project in the CR aimed at the Extreme Light Infrastructure (ELI). For its realization a new Division was created in 2012. The FZÚ is the largest institute of the Academy of Sciences of the CR, with more than 400 scientists. FZÚ has always been an important center of international cooperation. Today, several of its laboratories are nodes in programs of European Community, and many more participate in international grant programs, bilateral co-operations, and the work of international research centers all over the world. A number of prestigious international conferences and schools organized by the Institute brought thousands of international experts to the Czech Republic. Within the country, the cooperation with other institutes of the Academy and with Czech universities has high priority. Among the H2020 projects of which FZU is part, we can highlight: EXMAG; HiLASECoE – HiLASE Centre of Excellence; INTELUM; AIDA; LASERLAB; EUCALL; ASCIMAT; HEATEXMOL; FUNMAH; CHAMPP; NextBase; ASPIN; TAKEMI5; AQUA3S.
Autorità di bacino Distrettuale delle Alpi Orientali (AAWA)

District basin authority of the Eastern Alps (AAWA) is a Public Body responsible for the management of the rivers in the Eastern Alps river basin district, which covers the north-east regions of Italy and the transboundary river basins between Austria, Slovenia and Switzerland. The AAWA is in charge of the catchment planning, including remedial measures to reduce hydraulic and geological risks, as well as for the protection and the sustainable use of water resources. It coordinates the activities to be implemented on a basin scale such as safeguarding the quality and quantity of water resources, attain the best possible balance among the contrasting water use, study the schemes necessary to prevent, in particular, disastrous events – droughts and floods. According to the Water Framework Directive 2000/60/EC and Floods Directive 2007/60/EC, the AAWA coincides with the Eastern Alps river basin district (without the Fissero-Tartaro-Canalbianco basin) and promotes Basin Plans which indicate the objectives of water resources and flood risk management in the North-East Italy, and the measures aimed to achieve these objectives. One of four the main objective of the Basin Plan, according to Floods Directive 2007/60/EC, is the reduction of the negative impacts of floods on the built cultural heritage, archaeological area, architectural and historical buildings in Eastern Alps river District.
In order to achieve this goal, the AWAA promotes specific measures of:
Prevention: in order to reduce vulnerability and exposure of built cultural heritage;
Protection: in order to lower the hazard of floods;
Preparation: in order to reduce exposure of historic sites and buildings by improving the management of crisis events.
Reinstatement after the hazard events: in order to restore the economical and environmental condition precrisis and gather useful information about to improve the acknowledge.
AAWA has close connections and contacts with the main stakeholders of the project, both at local level (municipalities, local Civil Protection and Region delegates) and national. In detail, AAWA is continuously organizing exploitation and dissemination activities, which involve citizen and authorities ; moreover AAWA is also first line in the diffusion and sharing of the knowledge, the gained experience and the best practices with communities of research, professional world and citizens at international level. Following this goal, we organize the biennial international Conference COWM (Citizen Observatories for natural hazards and Water Management) in Venice (Italy).
Other AAWA features are:
a technical staff highly qualified in software applications to planning hydrology and hydraulic issues;
the access to thousands of hydro-meteorological sensors, weather reports, maps and forecasts, and uses them to model flood risk and support emergency services;
the training to hydrologists and other personnel working in regional structure involved in hydrological and hydraulic modelling, included data assimilation and flood forecasting.  AAWA is providing for Regional Civil Protection courses on hydrological and hydraulic data management related to support system for water risk management and to different stakeholders on WFD 2007/60/EC application;
the supply of a range of algorithms along with several thematic areas including but not limited to Disaster risk management systems, Early warning system for flood defense, Fluvial and Coast Hazard Evaluator and Risk mapping;
performing educational activities to introduce the concept of Citizens Observatory and Flood Risk and River Basin Management Plans to high school teachers and students and civil protection volunteers; it is the responsible for the implementation of the "Citizen Observatory on Water" in the Eastern Alps Hydrographic District as flood risk mitigation measure according to the AAWA Flood Risk Management Plan (2007/60/EC).