ODYSSEUS Project Newsletter Issue #1 – 29.03.2023
The first ODYSSEUS project Newsletter is here, download it to learn more about the updates of our project!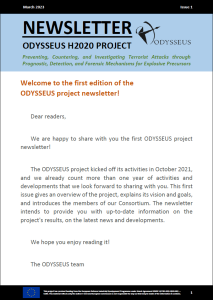 Research and Innovation Symposium for European Security and Defence (RISE-SD) – 31.05/02.06.2022
ODYSSEUS participated in the RISE-SD event that took place from May 31st through June 2nd 2022 in the International Fair in Plovdiv, Bulgaria.
Presented by:



Information Technologies Institute
The RESEARCH AND INNOVATION SYMPOSIUM FOR EUROPEAN SECURITY AND DEFENCE (RISE-SD) aimed to provide a forum for scientific results dissemination and knowledge exchange, as well as networking opportunities for EU-funded projects in security and defence. In addition, the symposium was a platform for boosting cooperation among scientific organizations, defence industry, security and defence practitioners, policy makers, stakeholders.
The RISE-SD capitalized on the need to deepen collaboration between project teams and organizations to ensure a successful market uptake of the positive outcomes of security and defence research.
Towards that goal, the symposium was a great field for getting acquainted with the new strategies of the European Commission (EC), European Defence Agency (EDA), and North Atlantic Treaty Organization (NATO) in the area of security and defence R&I, as well as highlighting the opportunities for international cooperation.
ODYSSEUS Meeting – 17&18.03.2022 Bulgaria, Sofia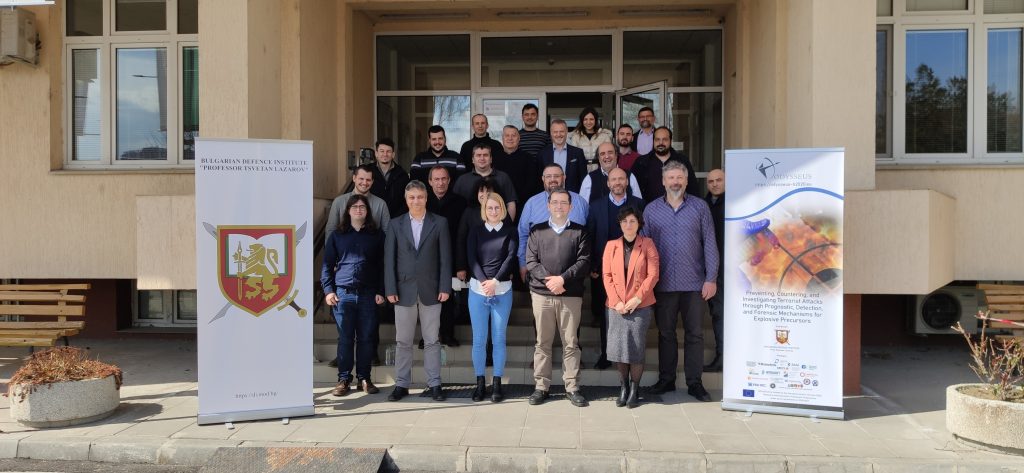 Hosted by the Bulgarian Defence Institute
The ODYSSEUS consortium gathered in Sofia for a project meeting focused mainly on user creation and sharing their vision for the ODYSSEUS tools application. Participants enjoyed a fruitful discussion regarding the user creation process of ODYSSEUS. During the meeting, they had the opportunity to exchange information, opinions and expertise on the envisioned applications of all project tools within the contemporary LEA operational context, as well as discuss ongoing project issues and deciding on the collaboration moving forward.
ODYSSEUS Kick-off Meeting – 20.10.2021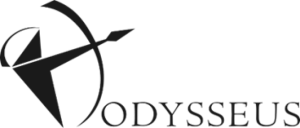 Press Release
On the 14th and 15th of October 2021 a Kick-off Meeting (KoM) took place regarding the Horizon 2020 ODYSSEUS Project. More than 30 representatives  of the ODYSSEUS Consortium participated in the meeting, which was carried out in hybrid mode with physical and virtual presence. During the KoM, the partners discussed the planned activities and made decisions about actions to be taken in the near future as part of the project.
ODYSSEUS is a research project funded by European Union's Horizon 2020 Research and Innovation Framework Programme under grant agreement no 101021857. The project will last for 36 months (1 October 2021 – 30 September 2023) and is funded with a total amount of about 5 Million Euros.
The ODYSSEUS project's scope is to:
Discover potentially hitherto unknown information about explosive precursors and HMEs (Home Made Explosives) based on (i) gathering, mining, and understanding HME-related multilingual and multimedia online content in order to extract knowledge about (possibly unknown) precursors, and (ii) the subsequent characterization and analysis of selected precursors, including precursors not previously studied, for the determination of their explosive properties, feasibility, and potential for becoming a threat through appropriate theoretical and experimental investigations and tests.
Monitor chemical supply chain operations in order to identify anomalous patterns that may predict future threats.
Detect potential threats in identified areas of interest, including detection of HMEs at the manufacturing stage.
Facilitate mobile detection of explosive precursors by using Unmanned Autonomous (Aerial and Ground) Vehicles (UAVs/UGVs) equipped with the developed sensors.
Support forensic investigations through automated sample collection by robotized tools.
ODYSSEUS will achieve innovation in multiple dimensions and examine, in a novel manner, the interplay among several factors affecting the intelligence, detection, and forensic aspects associated with explosive precursors, including aspects not previously considered (such as the chemical supply chains).
The ODYSSEUS consortium consists of 18 partners from academia and industry, namely Research (6), Academic (3), SME's (3), Industries (2) and LEA's (4) and reside in 11 European Countries and 1 in Observer State.
The Consortium
Coordinator: Bulgarian Defense Institute – BDI (Bulgaria) Partners: BAM (Germany), KEMEA (Greece), CERTH (Greece), AAWA (Italy), SEERC (Greece), CENTRIC (UK), FZU (Czech Republic), UNIVIE (Austria), T4i (Greece), TMR (Israel), ROB (Spain), INTRA (Luxemburg), MIRS (France), PSNI (UK), BayHFOD (Germany), SPP (Romania), HP (Greece)